ENJOY A TAX DEDUCTION WHILE SUPPORTING THE CAUSE YOU LOVE!
The end of the financial year is fast approaching.   Save on tax this year by donating now ...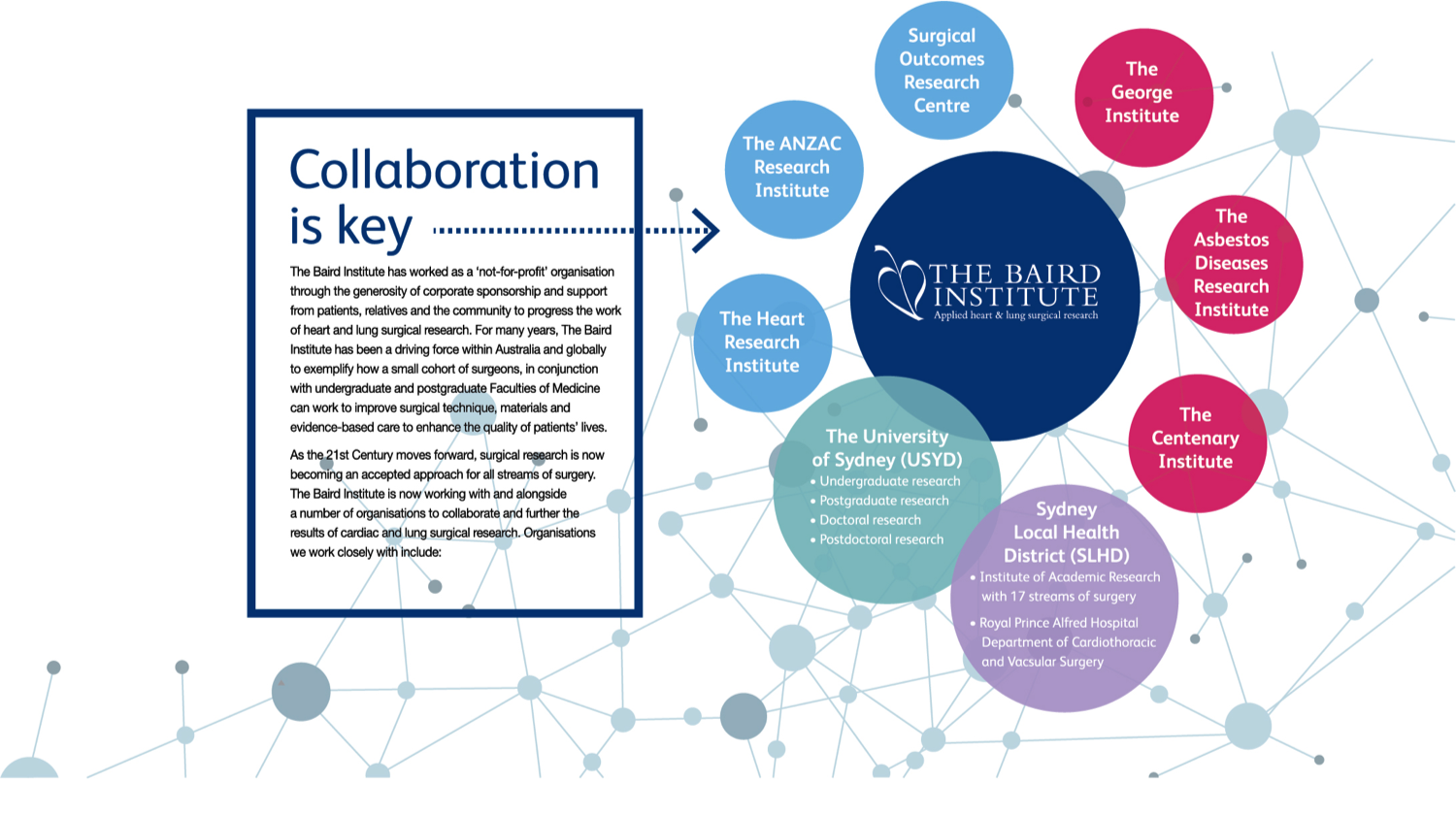 The Baird Institute has worked as a 'not-for-profit' organisation through the generosity of corporate sponsorship and support from patients, relatives and the community to progress the work of heart and lung surgical research.
For many years, The Baird institute has been a driving force within Australia and globally to exemplify how a small cohort of surgeons, in conjunction with undergraduate and postgraduate Faculties of Medicine can work to improve surgical technique, materials and evidence-based care to enhance the quality of patients' lives.
As the 21st Century moves forward, surgical research is now becoming an accepted approach for all streams of surgery. The Institute is now working with and alongside a number of organisations to collaborate and further the results of cardiac and lung surgical research.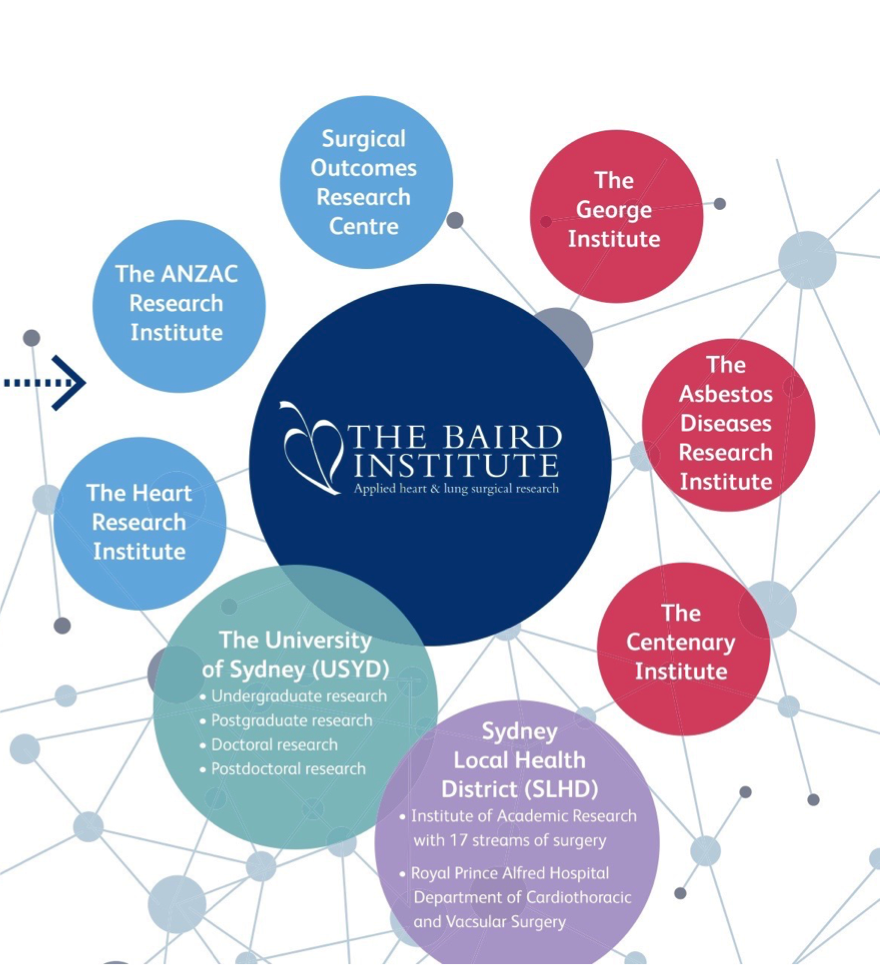 OTHER RESOURCES
PHONE +61 2 9550 2350
EMAIL info@bairdinstitute.org.au
Suite 305, 100 Carillon Ave
NEWTOWN  NSW  2042