The Baird Institute is the only dedicated cardiothoracic surgical training and research institute in Australia.
Cardiothoracic and cardiovascular surgeons helped to establish The Baird Institute in order to foster, fund and promote cardiothoracic research in medical undergraduates, graduates, advanced trainees and its own surgeons.
While research is mandatory as part of surgical training, little practical support is offered within general surgical training programs.  The Baird Institute recognised this gap and has worked assiduously to encourage cardiothoracic surgical trainees to participate in clinical and applied research. To assist in this endeavour, three scholarships are offered annually by The Baird Institute to trainee cardiothoracic surgeons to conduct research.
Current Research Scholarship Holders
Three new applicants are in the process of being issued a research scholarship. Please check back soon to find out who the successful applicants are and their research topic
Information for Scholarship Applicants
Each year, the Baird Institute offers scholarships to three accredited or non-accredited trainee cardiothoracic surgeons to complete an MPhil.  Each MPhil scholarship will be to the value of $25,000 per annum for a maximum of 2 years. 
The scholarships are offered on a competitive basis to Baird Institute researchers based on completion of an application followed by an interview with Professor Paul Bannon (Chair of The Baird Institute and Head of the Cardiothoracic Department at Royal Prince Alfred Hospital – RPAH)) and another member of the Cardiothoracic Research Department at RPAH.
We strongly encourage applicants to be enrolled at the University of Sydney in an MPhil prior to submitting their application for a scholarship. 
The scholarships are awarded on the recommendation of The Baird Institute Chair and will be administered by The Baird Institute.
Scholarship holders are expected to complete their usual expected reports for the Masters or PhD program at Sydney University (or the university they are attending), copies of which should be forwarded to The Baird Institute.  These are expected to be completed on time and the thesis submitted in accordance with University's MPhil and Doctoral requirements.
Scholarship holders must meet with their supervisor from The Baird Institute on at least a quarterly basis and complete progress reports when required for The Baird Institute, but at least on a 6-monthly basis. The format of the reports will be determined by the award holder's supervisor.
From time to time scholarship holders may be required to make presentations regarding the progress of research to the staff and management of one or more of the sponsoring organisations. Scholarship holders may also be required to attend various functions and events at the request of the sponsoring organisation and/or The Baird Institute.
We thank the following sponsoring organisations for their support of our educational research scholarship program
For further information on The Baird Institute Scholarship Program, please contact us
Research at the Baird Institute
Past Research Scholarship Holders
Edwards Lifesciences Fellowship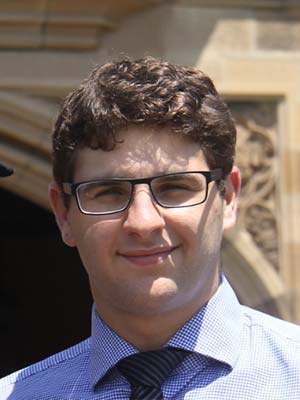 Dr Michael Seco was an Intern at the Royal Prince Alfred Hospital from 2015. The award of Edwards Lifesciences fellow enabled him to complete his PhD part-time during medical school and internship. Dr Seco's PhD project is entitled "Minimising the invasive of cardiac surgery", and is performed under the supervision of Profs. Michael Vallely, Paul Bannon, & John Fraser (UQ). The aim is to evaluate the safety and clinical outcomes of new, minimally-invasive techniques, especially in elderly or high-risk patients. This includes transcatheter aortic valve replacement, off-pump coronary artery bypass grafting, and robotic techniques.
Some early findings from the project have been published in international peer-reviewed journals and presented at the Annual Scientific Meetings of the Australian & New Zealand Society of Cardiac & Thoracic Surgery.
Medtronic Heart Fellowship
BSc MBBS (Hons)
PhD Candidate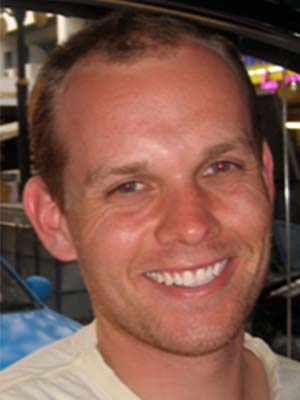 Dr Andrew Sherrah was a PhD candidate at the University of Sydney and holder of the Baird Institute Medtronic Heart Fellowship. His research interest is in the diagnosis and management of thoracic aortic disease.
He has completed his Bachelor of Science (Physiology) at the University of New South Wales in 2006, and his Bachelor of Medicine and Bachelor of Surgery with Honors at the University of Sydney in 2009.
Doctor Sherrah's current projects include the qualification of myeloperoxidase as a prognostic marker in aortic aneurysm disease and the use of magnetic resonance imaging in the assessment of flow dynamics in aortic dissection. He has presented his research at both national and international scientific conferences. Doctor Sherrah is also a medical student tutor in the Sydney Medical Program, University of Sydney.
Medtronic Heart Fellowship
BSc (Hons) MBBS (Hons)
PhD Candidate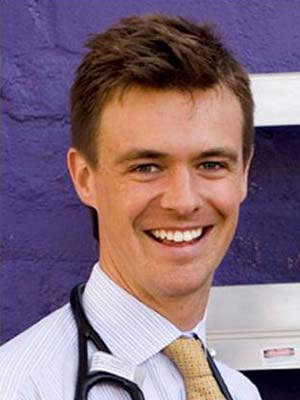 Dr James Edelman was awarded the inaugural Medtronic Heart Fellowship in 2010. At that time, he was a trainee in Cardiothoracic Surgery and the Medtronic Fellowship enabled him to take time away from clinical training to undertake his PhD full-time at the University of Sydney, under the supervision of Associate Professor Michael Vallely and Professor Paul Bannon.
Dr Edelman's PhD project was entitled Inflammation, Tissue Injury and Thrombosis in Off-pump Coronary Artery Bypass Grafting. The aim is to better understand thrombotic complications after surgery, and the processes linking injury with inflammation and coagulation. Divided into three parts, the project focuses on 1) novel inflammatory markers and cellular responses that are altered after cardiac surgery, and may contribute to the systemic inflammatory response syndrome; 2) the alterations in coagulation that follow surgery, and may put patients at risk of either post-operative bleeding or thrombosis; and 3) the prevention of neurologic injury in coronary artery bypass grafting by using the 'an aortic', off-pump technique.
Some findings from the project have been published in peer-reviewed journals and presented at the Annual Scientific Meetings of the Australasian Society of Cardiothoracic Surgery and Cardiac Society of Australia and New Zealand. James is a Clinical Associate Lecturer at the University of Sydney and regularly teaches students in the Graduate Medical Program at the Sydney Medical School.
St Jude Medical Aortic Disease Fellowship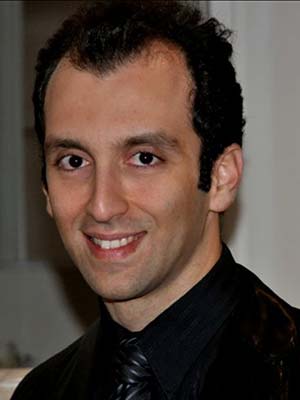 Dr Hamid Mollahajian was born in Tehran, Iran and moved to Australia after graduating from Medical School at Tehran University. His passion for surgery started in the early days of medical school, along with a genuine interest in research which led to his participation in research on oesophageal and cervical cancer, two common cancers in Iran, during his internship.
After moving to Australia in 2007, Dr Mollahajian developed an interest in cardiovascular surgery whilst working in the Royal Melbourne Hospital. He participated in research on Routine Use of Noradrenaline in Coronary Surgery, which he presented at the national cardiothoracic meeting.
Dr Mollahajian moved to Sydney after he was awarded the St Jude Medical Fellowship in 2010. This fellowship allowed him to undertake a full-time PhD, researching biocompatibility of vascular grafts, under the supervision of Professor Paul Bannon at the University of Sydney. He also participated in the teaching of medical students at the Central Clinical School, as an Honorary Associate of the University of Sydney.
Slater & Gordon Mesothelioma Fellowship
BSc(Med) MBBS MS MD PhD FRACS 
Master of Surgery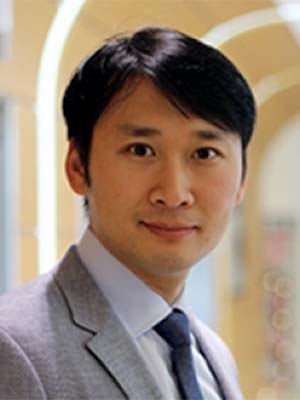 Dr Tristan Yan received the inaugural Slater & Gordon Mesothelioma Fellowship in 2008, enabling him to complete his Master of Surgery in 2010.
Dr Tristan Yan is a Consultant Cardiothoracic Surgeon, Professor of Cardiovascular and Thoracic Surgery at the Macquarie University Hospital and Clinical Professor of Surgery at the University of Sydney, Royal Prince Alfred Hospital, and Sydney Adventist Hospital in Sydney, Australia.
Professor Yan graduated from the University of New South Wales (UNSW) with Bachelor of Science (Medicine), Bachelor of Medicine and Bachelor of Surgery. He also completed three postgraduate higher degrees, Master of Surgery (USyd), Doctor of Medicine (UNSW) and Doctor of Philosophy (UNSW). He was trained at Royal Prince Alfred Hospital and St Vincent's Hospital in Sydney and then obtained a Cardiothoracic Surgery Fellowship from the Royal Australasian College of Surgeons.
Following advanced surgical fellowships in the United States, England, Scotland and Germany, he now specializes in minimally invasive cardiovascular surgery, and minimally invasive thoracic surgery. He has authored or co-authored more than 250 articles and textbook chapters, with an h-index of 41 and approximately 6,700 citations. He is the Chairman of the Collaborative Research (CORE) Group responsible for establishing and organizing the world's largest multi-institutional Aortic ARCH Registry, consisting of more than 14,000 patients. He is also the founder and the Editor-in-Chief of the Annals of Cardiothoracic Surgery. 
St Jude Medical Medical Scholarship
MBChB GradDipSurg PhD FRACS
PhD Candidate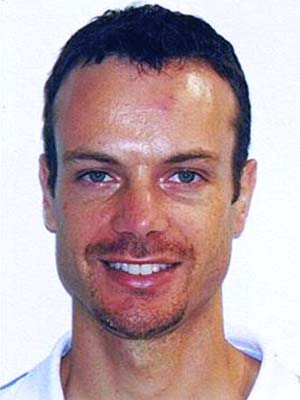 Dr Michael Byrom completed his PhD in 2013. He joined The Baird Institute as the St Jude Medical Scholarship holder. He initiated research into the development of new artificial blood vessels for use in vascular bypass surgery such as coronary artery bypass. To date this research has resulted in the development of two entirely new types of blood vessel prosthesis as well as numerous conference presentations, publications, and international patents.
Michael has worked on reviews of bypass conduit failure as well as guidelines for the laboratory assessment of vascular prosthetic blood compatibility assessment.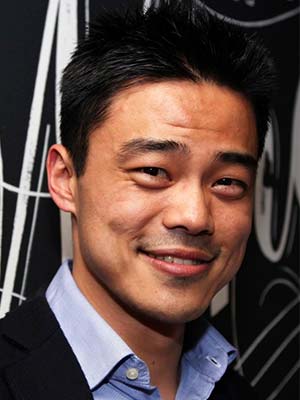 Dr Christopher Cao is a Past Research Fellow at the Baird Institute. Concurrent with his clinical practice in Cardiothoracic Surgery, he had a keen interest in academic research, as demonstrated by more than 80 publications and book chapters, including first authorships in The Lancet, The Lancet Oncology, The Lancet Respiratory Medicine, Circulation, Annals of Thoracic Surgery, Journal of Thoracic and Cardiovascular Surgery, Journal of Thoracic Oncology, Chest, and others. He was the chief investigator in a large number of institutional studies, multi-institutional registries, systematic reviews and meta-analyses. Many of these were achieved in a team environment, where he supervised and trained junior residents and medical students to become proficient with statistical analysis and academic writing.
As the Section Editor for the Annals of Cardiothoracic Surgery, a Founding Member of the Collaborative Research Group, and a reviewer in more than 20 international journals, he has had extensive experience in surgical academia.