In 1989, in collaboration with the late Dr. Victor Chang AO, Prof. Cris dos Remedios established the Sydney Heart Bank (SHB) at the University of Sydney to collect and store explanted human hearts for research purposes.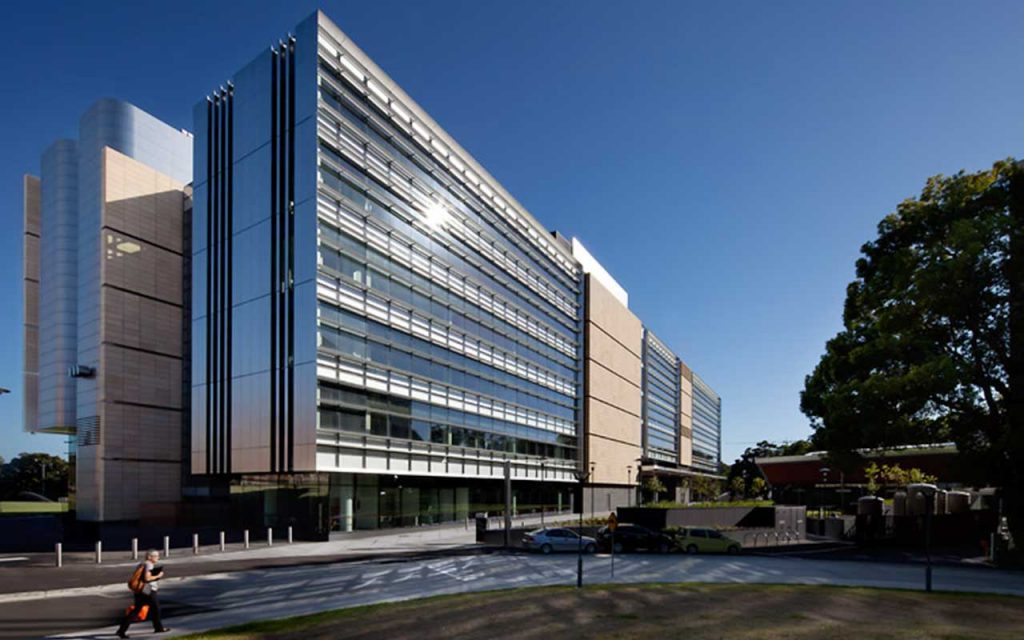 The SHB now comprises over 18,000 human cardiac samples from explanted failing hearts and non-diseased donor hearts from patients at St Vincent's Hospital Sydney. In more recent years, under the Directorship of A/Prof Sean Lal, the SHB is now a biobank of international standards that has also expanded to prospectively procure heart, aortic, and vascular samples from patients at Royal Prince Alfred Hospital in collaboration with Prof Paul Bannon and Dr Jacky Loa.
The SHB is completely not-for-profit and collaborates with over 30 research laboratories within Australia and around the world. The independent external research projects are in conjunction with our own in-house projects. The research projects range from examining cardiac regeneration, contractile mechanics cellular and molecular cardiology, cardiac proteomics, vascular diseases, and aortic diseases.
We gratefully thank the support of the Faculty of Medicine and Health at the University of Sydney, and The Baird Institute (for applied heart and lung surgical research) in maintaining the infrastructure, staffing, and operations of the SHB. We also acknowledge the patients and staff of St. Vincent's Hospital, Sydney and Royal Prince Alfred Hospital.
Research laboratories we currently collaborate with:
Westmead Millennium Institute, NSW
University of Melbourne
University of New South Wales, NSW
Victor Chang Cardiac Research Institute, NSW
University of Newcastle, NSW
Australian National University, ACT
University of Queensland, QLD
Baker IDI Heart & Diabetes Research Institute, VIC
Murdoch Children's Research Institute, VIC
Monash University, VIC
Federation University Australia, VIC
University of Western Australia
Imperial College London, UK
Kings College London, UK
St. Georges University London
VU Medical Centre, Amsterdam, The Netherlands
University of Amsterdam, The Netherlands
University Medical Center Utrecht, The Netherlands
Ruhr University, Bochum, Germany
Karolinska Institute, Sweden
Uppsala University, Sweden
University of Auckland
University of Otago
Waseda University, Tokyo
National Technological University, Singapore
Mayo Clinic
University of Kentucky
Johns Hopkins University
University of Maryland
Harvard Medical School
Children's Hospital Boston
University of Pittsburgh
University South Carolina
Loyola University Chicago
University of Minnesota
Executive & Scientific Review Board
A/Prof Sean Lal
Prof Paul Bannon
Prof Paul Bannon (Cardiothoracic Surgeon)
Dr Jacky Loa (Vascular Surgeon)
A/Prof Sean Lal (Cardiologist)
Senior clinical nurses: Lisa Turner & Lorna Beattie
Chair: Professor Peter Macdonald
Basic Science Members
Professor Jolanda van der Velden
Professor Ken Campbell
Professor Roger Cooke
Professor Cris dos Remedios
A/Professor Amy Li
Clinical Science Members
Professor Richmond Jeremy
Dr Jacky Loa
Professor Anne Keogh
Types of samples in the SHB
Ischaemic Cardiomyopathy
Dilated Cardiomyopathy
Hypertrophic Cardiomyopathy
Restrictive Cardiomyopathy
Alcohol induced Cardiomyopathy
Virus induced Cardiomyopathy
Peripartum Cardiomyopathy
Adriamycin induced Cardiomyopathy
Others (Marfan, Sarcoid, Myocarditis, Eisenmengers, Rheumatic, Valvular)
Thoracic aorta
Vascular (Carotid, Abdominal Aorta)
Coronary arteries
Myomectomies
Please first contact A/Prof Sean Lal to discuss if the SHB has the appropriate samples for your research project. Then, please provide the following documents at the time of requesting tissue:
Two-page project proposal. This proposal will need to satisfy the follow criteria:
Two-page CV/biosketch
Human Research Ethics Committee (HREC) approval letter from your local institution with start and end dates
Application process overview
Lodge a request for tissue. This must include the proposal, CV and HREC approval.
The documents will be assessed by members of the scientific review board.
If approved, the SHB will generate a Material Transfer Agreement between the two institutions.
The SHB will then arrange to transport at the cost of the receiving institution
Sydney Heart Bank User Policy
Any and all biological samples from the SHB must
Always be stored in liquid nitrogen (liquid or vapour phase)
Not be re-coded in any form
Not be used for project other than that specified in the Human Research Ethics Committee (HREC) Approval and Material Transfer Agreements.
Not be exchanged between institutions without pre-acknowledgement and agreement from the SHB
To be returned to the SHB if unused
All publication outputs (including conferences) must
Acknowledge and identify HREC approval from the Sydney Heart Bank and the recipient's local institution
Use the original de-identified code provided by the SHB. This information enables published data to be shared between laboratories working on tissue from the same patients.