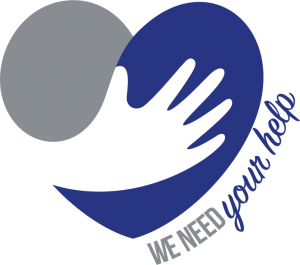 You can help us make a positive difference
It is imperative to find a cure for Biscuspid Aortic Valve Disease, the most common congenital cardiac defect that affects 1-2% of the population...
My name is Jivani and I am twenty-four years old. At 8 days old, doctors discovered I had a severe hole in my heart...
I am incredibly honoured and humbled to write my story for The Baird Institute. It is a story about which I often keep quiet, but now I hope it can be shared as an inspiration to many.
It is because of your commitment to and investment in research and technology that I am here today and can share my story with you.
I was born in 1996 to my amazing parents and a family who adored me. I had my whole life ahead of me. At 8 days old, I went for a regular check-up with my mum where they would discover that I had a severe hole in my heart that needed attention. This was my first encounter with open-heart surgery at 10 days of age.
When I was 7 years of age and in year one, I was enjoying primary school and like any child, just wanted to be with my friends and have fun. Life was a little different for me though, and I never quite knew why.
Mum and Dad often pulled me out of school early sometimes to take me to cardiologist appointments – I thought all kids did this. I had ultrasounds and could hear my heart beating but I could also hear Mum crying at the end of the bed and I was clueless as to what was going on.
Little did I know that at seven years of age, I would have my second open-heart surgery to repair the hole in my heart that was slowly affecting my whole body.
I felt normal; life with a hole in your heart feels normal when that's all you know. But check out the photo, I could barely crack a smile with my best friend! Looking back now, it is difficult to see myself so young, and so ill.
Imagine being 24, with your whole life ahead of you and you find out that you have a problem with not only your heart valve but also your aorta!
To top that off, you were born with a hole in your heart.
Well, meet Jivani.
Jivani came to see me in 2019 at the young age (for heart surgery) of 24. She already had a long history of needing corrective heart surgery for a condition that she was born with through no fault of her own, Bicuspid Aortic Valve. This is a condition we often see because we are a team that specialises in aortic surgery and in particular congenital valve surgery.
Many of our patients have either a problem with the valve or a problem with the aorta, but unfortunately for Jivani, she had a problem with the valve and the aorta and in addition, was born with a hole in the heart. These conditions all combine to form what we call a left heart complex.
This condition has resulted in several corrective operations over the years for Jivani and I was introduced to her before the very last one.
Jivani is fortunate. Her recent aortic surgery should see her out for the rest of her life. We have replaced the aortic valve which has given her a functional valve and the ascending aorta (the aorta in the chest above the heart), all of which have removed the risk to Jivani of sudden rupture and therefore death.
Jivani is obviously ecstatic that she has the rest of her life ahead of her, but we urgently need your help to ensure that others are saved from a similar predicament.
Because of donors just like you, The Baird Institute can research conditions like Jivani's and how things such as genetics and blood flow play a part. This work is long and arduous, often taking many years until root causes are found.
Saving lives takes time and it also takes you! We can't save lives without you.
Donors like you have given Jivani that third chance.

What you may not know, is that we do not receive any government funding to do our work. We depend on people just like you who see the importance of giving people another chance at life.
We are the only dedicated cardiothoracic surgical training and research institute in Australia. There is no one else doing the kind of research that we do.
Plain and simple, your donation will help us to save even more lives and find the root causes of genetic mutations so we can predict people's likelihood of having an aneurysm, individualise their treatment and better advise patients, like Jivani, on subjects such as starting a family and the possible risks for their children.
Every gift is appreciated and will be put directly to our work whether its $50, $250, or even $500. The more you give, the quicker we can do our research and the more lives that can be saved.
While we have such amazing stories to tell, the untold stories of tomorrow are what make The Baird Institute matter the most. Please give today and let us count on you to provide others like Jivani the opportunity to experience a third chance.
With deep gratitude for everything you make possible. You are an important member of our team.
Professor Paul Bannon PhD MB BS, FRACS
Chair, The Baird Institute