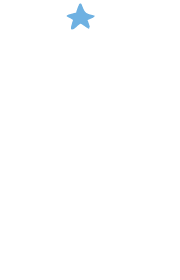 Your Christmas gift in support of our heart valve research can help save the life of someone when they need it most ... will you be the next "miracle"?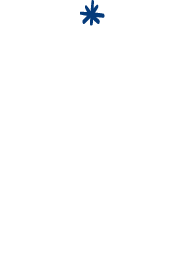 Could you picture, for a moment, a man very weak and tired, finding out he has a leaking heart valve and needing open-heart surgery immediately to repair his mitral valve?
Sitting in the hospital, praying for a miracle. Afraid and hoping he has the very best care at his disposal.
This could happen to any one of us.
His name is Louis. Yes, he's real. Louis is 44 years old, probably quite like someone you know – a friend, a work colleague, or maybe someone closer. Or perhaps even you.
Stories like this happen often. Men, women, and children all looking for hope, wanting the very best in medical care, and even praying for a miracle.
In April 2022, we were there for Louis and today, he's agreed to let me share his story with you…
But first I must tell you about our urgent need for your support this Christmas. Because of our continued research, we are on the cusp of making some incredible breakthroughs in research that can save even more lives.
While Louis was fortunate, not everyone can have his type of surgery. 
For most people in Australia, valve disease leads to the heart valve needing replacement rather than repair. Today at The Baird Institute, we are two-thirds of the way through researching a new and improved heart valve design that will stop the valve from leaking or opening, maintain heart function well into the future, and meet the demand of an aging population. To advance this heart valve for use, we need to conduct a final round of experiments to complete this research. The remaining cost for this project is $80,000. Once we have reached this fundraising goal, we can commence the final stage of the project.
Because of this, we urgently need your help today to continue our vital research for more Australians. If you could send a special year-end donation prior to Christmas, I promise you that your gift will make a real impact in the life of someone who needs our lifesaving medical research and advancements. 
I know this because I witness weekly "miracles" that wouldn't occur without our help.  Louis is one of them. This story is his story, in his own words.
After having Covid at the beginning of the year, I felt more tired and out of breath; I had a feeling there was something wrong with me. I got an appointment in March with my cardiologist and was diagnosed with a leaking heart valve. He told me that I would need open heart surgery to repair it. Within three weeks, I met my surgeon, Dr Plunkett, had many scans and an angiogram, got triple vaccinated and saw my dentist.
I received a phone call on Tuesday, the 5th of April, and was told that the operation was set for Friday, the 8th of April.
This situation is the reality for many who need The Baird Institute's lifesaving advancements. Life often changes at a moment's notice.
We are on the cusp of yet another research breakthrough in our work with heart valves; your support this year is needed more than ever to help us complete the final round of life-saving experiments in 2023.  Our aim is to create a heart valve that is significantly better than what we have available for use today.
Please do all you can to help us be there for the next Louis. We are counting on your support, so we can say "yes" to the next person who needs us. The most important thing is that you act today by making a special year-end gift prior to Christmas. During these tough times, your gift is needed more than ever.
The Baird Institute's medical research saves lives at the moment it is needed – a lifesaving "miracle."
As you will see from the rest of his story, this was also the case with Louis…
Friday the 8th, the day of surgery, I was nervous. I prayed a lot to God to watch over me. They managed to repair the mitral and tricuspid valve and other parts of my heart. I was very weak; they left me on life support and told my family I had a 50/50 chance of living. I woke up the following afternoon, and when I did wake up, I was told I was a miracle. I want to thank all the doctors and nursing staff who took great care of me; words can't describe how grateful I am.
Thanks to the incredible support we receive from people like you, we are assisting Australians like Louis every day. Without the help we receive from our generous supporters – none of these "miracles" would be possible.
Please support the final stage of our heart valves research project and assist us in reaching our goal of $80,000.
With much gratitude for all that you make possible.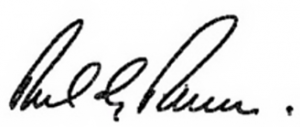 Professor Paul Bannon PhD MB BS FRACS
Head of Cardiothoracic Department,
Royal Prince Alfred Hospital
Chair, The Baird Institute