Winsome Sharp passed away in 2022 at the grand old age of 98.  She would have been 100 years of age this month.  Winsome and her husband Jack were avid and longstanding supporters of The Baird Institute, having made their first donation back in 2010.  Jack was the one with heart issues and unfortunately, he passed away from a heart attack in 2014, but Winsome continued their annual donations until her death in 2022. In addition to their annual support, the Sharps left a Gift in their Will of $20,000 to The Baird Institute and this was passed on to us in March this year.
Reverend Jack and Mrs Winsome Sharp were missionaries with Methodist Overseas Missions in Papua New Guinea for 32 years. They travelled to their first posting, at Namatanai on New Ireland, a few weeks after their marriage in 1950. They had several more postings in Papua New Guinea, with the last one being in Bougainville.  In 1968 the United Church in Papua New Guinea and the Solomon Islands was inaugurated and Reverend Sharp was elected as the first Moderator, presiding over the whole church.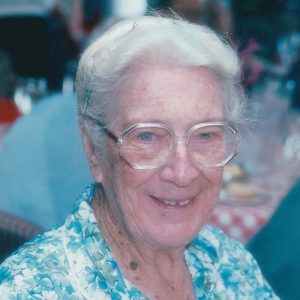 They returned to Australia in 1982 and moved to Windsor, New South Wales, for Jack's last appointment at the Windsor Uniting Church before he retired in 1988. However, even in retirement they together remained active and committed members of the community, volunteering with Lifeline and local community organisations in addition to the church. Jack and Winsome were people of great faith, working very closely together in dedicated service to people and ministry.
The Baird Institute is extremely grateful for the Sharp's generosity in supporting heart and lung surgical research and we pass on our condolences to their families.
If you are interested in finding out more information about leaving a Gift in your Will to The Baird Institute or for a confidential discussion, call our CEO, Catherine Rush on 02/9550 2350