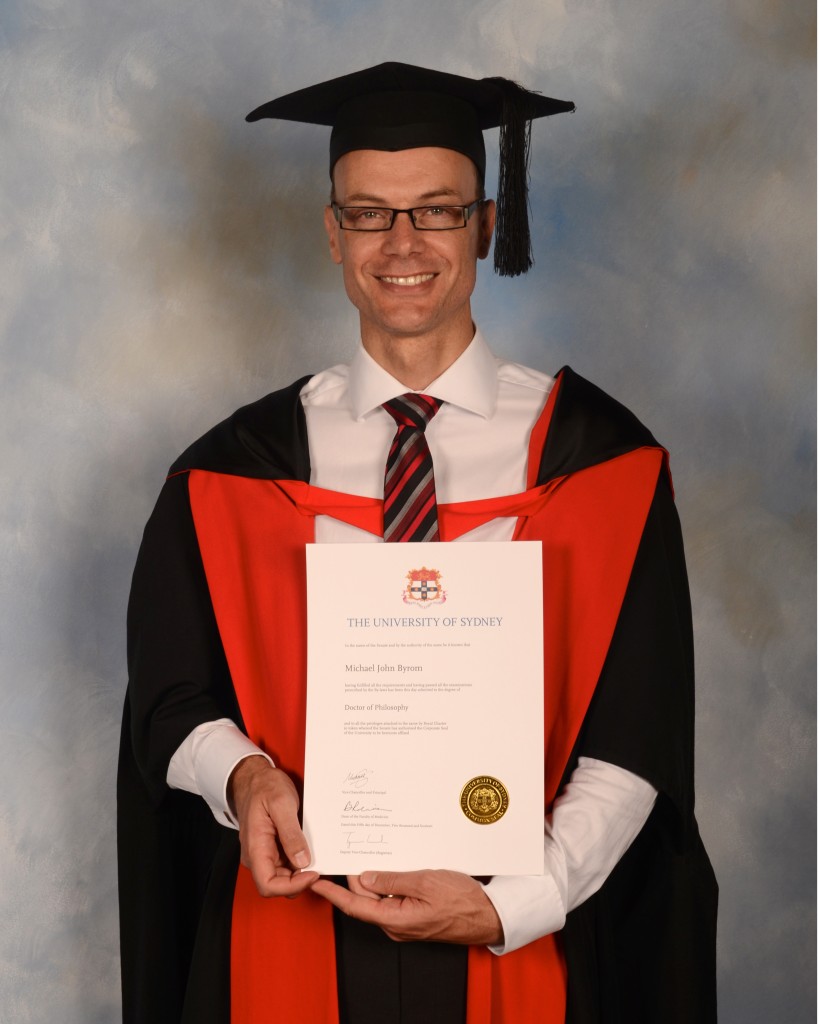 Congratulations to Baird Institute researcher & cardiothoracic surgeon Dr Michael Byrom who recently graduated with his PhD at the University of Sydney.
Dr Byrom's research focused on developing biocompatible artificial conduits that could be used for vascular bypass grafting. His work will help lead to a whole range of devices that the body does not reject. Dr Byrom was also the St Jude Medical Fellowship holder.
Dr Byrom now continues to supervise junior researchers at the Baird Institute, and is also the Director of Laboratory Research at the Royal Prince Alfred Institute of Academic Surgery.