In May 2003 I suffered a heart attack that took everyone by surprise.
I was 52 years old and had never had a sign. I was fit, having run the previous 15 'City to Surfs' with times around 60 minutes. I ate healthily, have never smoked and there was no history in the family – although there is now!
On that eventful evening my family were arriving for a dinner party, Christine and I were leaving for America the following week.  They were all very traumatized to see the paramedics stretchering me out the door wearing an oxygen mask.
Such was the impact, my 3-year-old grandson would not sleep for several days until his Mum brought him up to the hospital to see that Pop was okay.
9 days later, I was deemed stable enough for the triple bypass operation performed by our very own Chair of The Baird Institute, Prof. Paul Bannon.  After the operation, he advised Christine that "the operation went very well".  She says those reassuring words got her though the forthcoming weeks. Subsequent angiograms have shown very little change to the grafted arteries, confirming that success.
On the 20-year anniversary of my bypass surgery in May 2023, the family were determined to make a contribution to The Baird Institute. On each anniversary we make a donation but they wanted to celebrate this milestone – dad/pop still here for another 20 years!
Our family visited The Baird Institute's headquarters at the RPA hospital at the invitation of Catherine Rush and Paul Bannon. We saw firsthand the work they, and their staff put into heart and lung research and their determination to improve medical procedures and processes.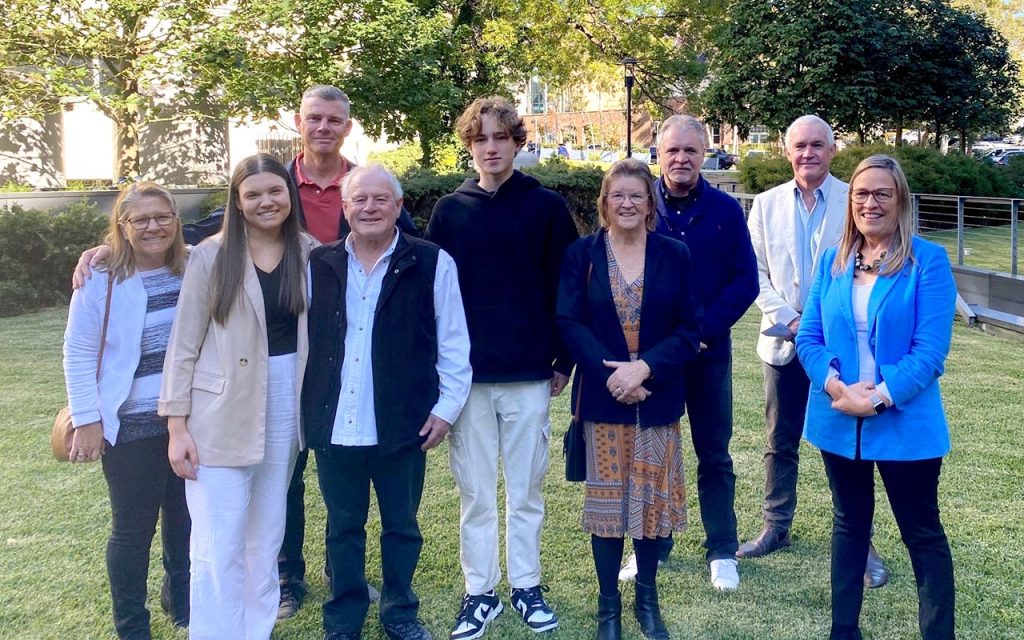 The knowledge and the absolute dedication of Paul and his team was something we will never forget; my 2 grandchildren were left just so inspired.  This family is so grateful for all this good work and will continue to support The Baird Institute including provision in our wills.
We are proud and humbled to have been given the opportunity to make a small contribution to such an important and worthwhile institution.
There can be no greater satisfaction in this world than saving lives and sending the patients home to their loved ones.