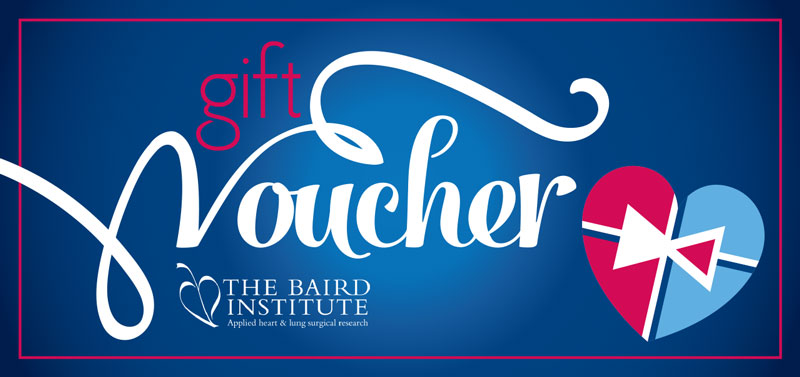 Avoid the kind of shopping that raises your blood pressure!
Heart disease is the number one killer in Australia. We lose roughly 48 people per day to the disease. That's 48 families and their extended communities impacted per day; and that doesn't include the statistics for lung cancer.
Giving feels good for everybody involved, particularly when you're giving to a worthy cause.
In this case your gift might literally translate to another breath and another heartbeat for someone – it's priceless. It's the opportunity to see their loved ones again, kiss their kids goodnight and get a second chance at life.
We literally can't thank you enough.
If you'd like more details on where the money goes click here.
Have a wonderful Christmas or holiday season!
Give the gift of life this Christmas...
Purchase an unknown person's heartbeat
Whatever your beliefs about Christmas are (lover, loather, atheist) we're so glad you stopped by to help us out. We give everything we have to this cause, so we are more than happy you've noticed us.
This Christmas we're trying something different. It's like a gift voucher, for an unknown person's heartbeat.
The idea is simple:
Instead of buying the kind of gift that no one really needs; you buy a Baird Institute Gift Voucher
You simply click the link below and donate the amount of your choice
Write 'gift voucher' in the comments box after you have entered your details, so we know that you would like a voucher sent to you
The money goes to The Baird Institute to help in our mission to improve the outcomes for patients facing heart or lung surgery
We post you the voucher or email you if you prefer
You hand it to whoever you like as their Christmas gift
The voucher explains what a difference their gift has made
You feel good that you haven't wasted money and you may have saved a life
They feel good about it too (you've given them someone's heartbeat – how nice)
You have a great Christmas
Don't forget to write the words 'Gift Voucher' in the comments field when donating.
The Baird Institute, named in honour of Professor Douglas Baird, is the only research group in Australia to focus entirely on clinical and surgical heart and lung conditions.
We receive no government funding. Our research and training relies solely upon donations and bequests.
Watch this two-minute video on Rebecca's story to see the difference you can make.