On Sunday night, 2 April 2017, the 4th Annual James Wadland Night of Hearts was held to honour the memory of the late James William Howard Wadland.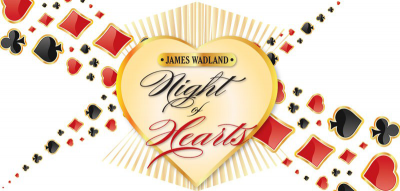 James passed away suddenly on 13th August, 2013 of an Aortic Aneurysm. His wife Natalie, has held an event each year on James' birthday raising in excess of $92,000 for The Baird Institute – a fantastic achievement!  James was a larger than life 'Gentle Giant' loved by all, a phenomenal man who achieved great success with anything he put his mind to.
The annual James Wadland Night of Hearts, aims to raise awareness of heart related diseases. Professor Paul Bannon,  Chairman of The Baird Institute, attended the Night of Hearts and spoke of the work that the Institute is doing to improve the lives of patients facing heart surgery, with particular reference to the research being done in the field of aortic diseases.  These improvements include less intrusive procedures, as well as techniques that improve the survival rate of patients having surgery.
All proceeds from this event go towards supporting The Baird Institute, the only institute in Australia, dedicated to improving clinical and surgical techniques for heart and lung conditions.