Help us reach our goal to raise $100,000
for Research into Congenital Heart Disease!
2019 Mid-Year Appeal
A message from Professor Paul Bannon MB BS, FRACS, PHD,
Chair of the Baird Institute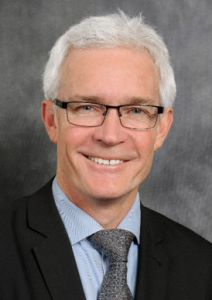 Dear Valued Suppporter
Stories from the patients of the surgeons who are associated with The Baird Institute are the most personal and compelling way of highlighting the importance of our work.  I want to share with you the story of a patient of mine, Tim Macintosh.  Tim was referred to myself by his cardiologist due to a potential lesion or tumour on his mitral valve. During the operation, we discovered that the lesion was in fact an abnormal chorda (small fibrous string attached to the leaflets of the mitral valve) that had elongated and separated from the valve itself and was flopping through the aortic valve. It was immediately removed.
Luckily for Tim, this aberrant chorda was identified before it caused damage to the aortic valve, a stroke or a blockage in the blood vessels, thus highlighting the critical importance of early detection via regular heart health checks.
As health care professionals, we are trying every day to make lives better for those many Australians diagnosed with some form of disease affecting the heart, lung, chest wall or diaphragm that is treatable with surgery.
This Mid-Year Appeal we are hoping to raise $100,000 for our congenital heart disease research work.
The Baird Institute is funded 100% by donations such as yours.  Every tax-deductible dollar you donate will enable us to do more research and grow the community of heart disease survivors, so please support us today. Your generous gift will go directly towards our research.
Wishing you good health and happiness.
Read Tim's story.  Also included is a donation form if you would prefer to make your donation by mail
MAKE A DONATION
BECOME A BAIRD BENEFACTOR
VOLUNTEER
BECOME A PARTNER IN RESEARCH
OTHER RESOURCES
PHONE +61 2 9550 2350
EMAIL [email protected]
Suite 305, 100 Carillon Ave
NEWTOWN  NSW  2042
ABN  38096746806