I would like to thank The Baird Institute for giving me this opportunity to tell my story, it's an honour.
I was diagnosed with Rheumatic Heart Disease at the age of 13. It was all very odd how it happened. I remember having a stomach ache that just wouldn't go away and somehow during all the check-ups and tests, my GP picked up something in my heartbeat which eventually lead to the diagnosis.
The rest of my teenage and young adulthood years was pretty uneventful. I would have my regular yearly check-up with my cardiologist, but otherwise my life was normal; lots of sports, plenty of laughs and good food. My cardiologist did always remind me that my leaky aortic valve would need to be replaced one day. I also knew it was coming but I guess I always thought of it as an "I'll deal with it when it happens" type of situation.
That day did come eventually in 2011. I still hadn't felt any symptoms from this condition that I had carried for at least 16 years, but I guess my valve had passed that safe threshold in the eyes of my cardiologist and it was time to operate. The operation itself went smoothly, I know having open heart surgery wasn't exactly straightforward but from what I could tell, everything went to plan. I now had a new tissue valve which would take me through the next 5-15 years of my life.
Post-surgery I eventually went back to my once-a-year check-up schedule. I got married, had 2 beautiful kids and just carried on like most other people.
Now, fast forward to October 2021 and things started to change.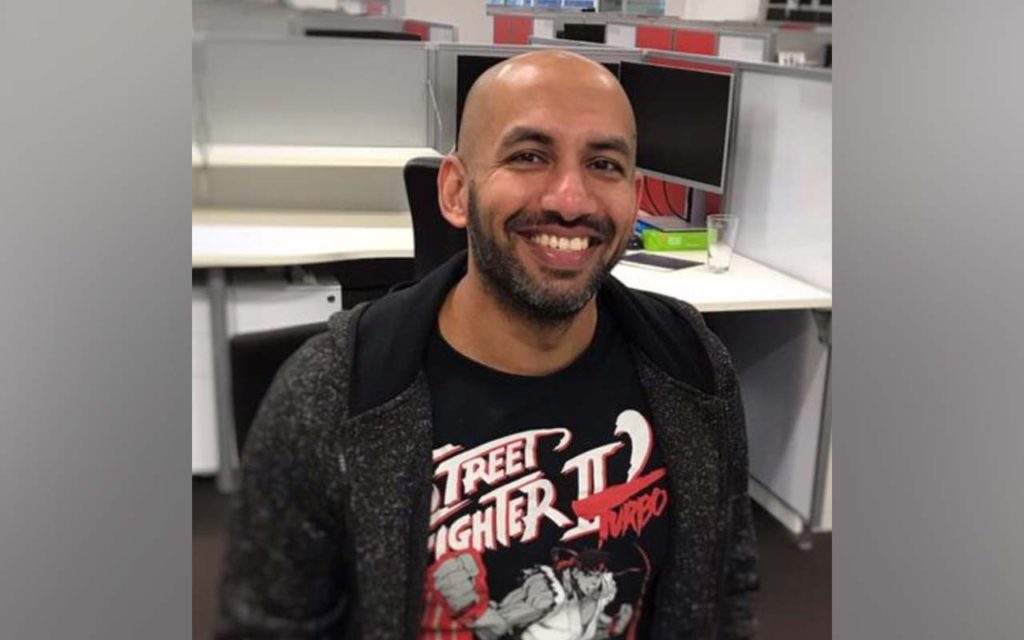 I knew I was getting older, but this felt a bit different… struggling for breath was not something I was used to, but I ignored it for the first month. As the weeks and months passed by things slowly but surely got worse. Basic everyday tasks just seemed so difficult, and my quality of life was dropping fast. In January 2022, my cardiologist confirmed what I already suspected. The tissue valve that I had received in 2011 was now deteriorating quickly and we had to get it replaced again.
Pre-surgery tests were booked in but I never made it to those appointments. I checked myself into Burwood Emergency department late February 2022 after struggling through a tough 24 hours at home. In hospital I was told that my lungs were full of fluid due to my weak heart valve, and they would basically stabilise me until they could find an operation timeslot at RPA where the surgery had to be done… hopefully within the week. That week was a struggle, the doctors and nurses were fantastic, but I think my heart valve was giving up fast. A week later, I was transported to RPA via an ambulance with lights and sirens. I was told that this trip would take 20 minutes, but it felt like 20 hours! This was the worst I had felt throughout my entire experience thus far. I felt like I was drowning, each breath felt like it was going to be my last.
Once I got to RPA, the ICU team could see that I really wasn't looking too good. That's where I first met Dr Plunkett who was the cardiothoracic surgeon on duty. After stabilising me and quickly going through the documentation of the many many tests I had already done over the last week, I was told of the grim reality of my situation by Dr Plunkett. My heart is operating at 20% capacity and the situation isn't great. The next set of words that he said, I will never forget… "I will do my best to get you out of this situation mate, don't you worry".
I wouldn't be able to have the original open-heart surgery as originally planned as that would more than likely kill me, so Dr Plunkett worked with his colleagues to devise a new plan. They would insert a new tissue value (via keyhole surgery) and basically push out the old tissue valve.
I didn't know then but apparently this procedure had never been attempted with an existing replacement valve before which is just amazing if I think about it now.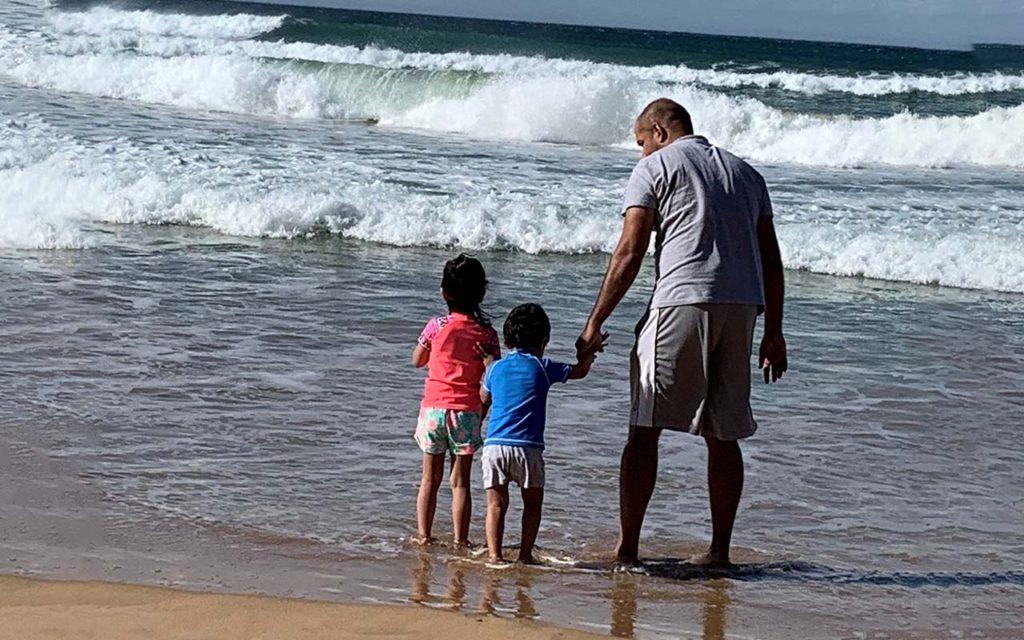 I woke up with the usual tubes and needles which I had experienced all before in 2011 but unbeknown to me, I had actually been in an induced coma for 5 days. As I slowly got to piece together the events after I had been put to sleep, I came to know exactly how lucky I was to be alive. To start off, my body had initially rejected the life support machine, so I went into cardiac arrest. I had to google this term 'cardiac arrest' when I was told it, but I don't think I will ever forget it!
Second term that I had to google was 'ECMO'. Extracorporeal Membrane Oxygenation, a mouthful, but this amazing machine kept me alive and gave my heart and lungs a break. A break that was needed before any surgery could be performed. The rest of the recovery was straightforward, especially in comparison to the events that led up to it. I'm alive and now well, feeling great but also grateful. Things could have been so different, but a combination of great people and world class medical technology is why I'm here today telling my story.
The important research and development done at The Baird Institute will ensure there will be many stories like mine in the days, weeks, and years to come.