BECOME A BAIRD BENEFACTOR
Help us fund life saving Research & Education
"I never see what has been done; I only see what remains to be done.         Marie Curie
By becoming a Baird Institute Benefactor, you will be partnering with an organisation that fosters cardiothoracic research to improve the surgical outcomes and quality of life for patients facing heart or lung surgery.  The money raised, funds research that directly improves the surgical techniques associated with heart and lung surgery. Such improvements can include less intrusive procedures as well as techniques that improve survival rates.
For further information,  phone (02) 9550 2350 or use the confidential email contact form below.
You may also download a Baird Institute Bequest Advice form here:
Download here
The Importance of a Will
A will is a legal document that allows you to choose who receives your belongings and assets after your death. Everyone should have a will. Often a will is the last thing we want to think about. However, a will is the only way you can ensure your loved ones and the causes you believe in are provided for after your death.
It is always easy to put off making a will but without one your assets (e.g. property, car, superannuation, jewellery etc), will be distributed by the State, according to intestacy rules. These rules apply to everyone and do not take account of your individual circumstances or what you may have wanted. Not having a will can cause a great deal of worry and expense for your family.
Ways to Become a Benefactor
Bequests can be made in a variety of ways all of which, depend on your personal circumstances and your preferences. Your bequest can be for general purposes, across all The Baird Institute research and education programs, or for a specific purpose or area of research. Your ultimate commitment may be directed to specific use, a particular area of research or for general cardiothoracic procedures. Unspecified funds are of greatest assistance to The Baird Institute, as they help us to develop a funding pool that will grow and be of benefit in perpetuity. You may choose to bequeath:
the residue of your estate or a percentage of the residue after providing for your family and friends and once all debts and expenses are cleared
a specific sum of money
a specific asset – for example real estate, shares, debentures, art works or other forms of investments.
Changing Your Will
If you have a will, and you wish to make minor changes, such as adding a bequest, you don't need to start all over again. You can make changes easily by adding a codicil. A codicil is a legal addition to the will. There are special rules about codicils, so it's a good idea to get a solicitor to do this. A codicil must be signed and witnessed in the same way that the will is.
Suggested Wording to Make The Baird Institute a Beneficiary
"I _____________________ bequeath unto The Baird Institute Ltd, Suite 304, 3rd Floor, 100 Carillon Ave, Newtown, New South Wales for its general purposes _________________________________________ free of all succession, estate and other death duties and declare that the receipt of the Director or other proper officer of The Baird Institute Ltd shall be sufficient discharge to my Executors in respect thereof."
Any amount you may choose to leave to The Baird Institute will be very much appreciated. Your support will help us fund Australian research that is committed to improving the surgical outcomes and quality of life for all Australians facing heart or lung surgery.
The Australian Taxation Office has endorsed The Baird Institute as a deductible gift recipient and an income tax exempt charitable entity for income and capital gains tax purposes.
Honouring Your Support
If you do decide to name The Baird Institute in your will we would very much appreciate advice from you or your solicitor. While you are not obliged to provide this advice and we would not need any details of your bequest, confirmation does assist with our planning and enables us to thank you personally.
When you let us know of your intention, it gives us the opportunity to thank and acknowledge you, along with others who have made this special gift as one of our Baird Benefactors.
As a Baird Benefactor, you will be kept up to date with our research and will receive invitations to special Baird Institute events.
For further information or a confidential discussion, please contact our Executive Director Michelle Sloane, who will be pleased to answer any questions you may have.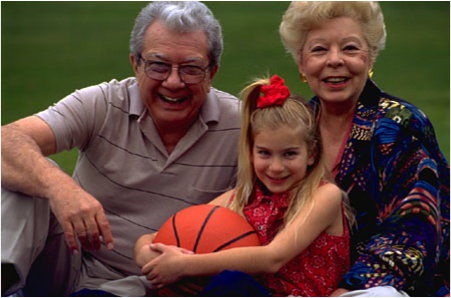 Please contact The Baird Institute for a confidential discussion.
OTHER RESOURCES
PHONE +61 2 9550 2350
EMAIL info@bairdinstitute.org.au
Suite 305, 100 Carillon Ave
NEWTOWN  NSW  2042