You're invited to the 2nd Heart & Lung Nurses Conference - 2018
The Baird Institute has an integral link with the team at Sydney Heart & Lung Surgeons. As a group of academic surgeons that perform extensive research & teaching, they share the same goal as the Baird Institute of improving patient outcomes.
They provide a comprehensive range of adult cardiothoracic surgical services. Visit their site to book a consultation or refer a patient.
Visit the SH&LS Website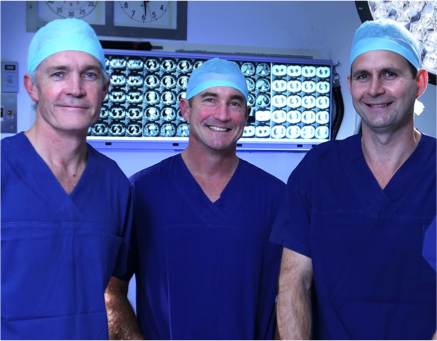 Heart Surgery
Aortic Valve Replacement
Transcatheter Aortic Valve Implantation
Mitral Valve Surgery
MitraClip Implantation
Off-Pump Coronary Artery Bypass Grafting
Pacemakers
Implantable Cardioverter-Defibrillators
Cardiac Resynchronisation Therapy
Septal Myectomy
Aortic Surgery
Aortic Root Replacement
Valve-Sparing Aortic Root Replacement
Aortic Arch Surgery
Thoracoabdominal Aortic Surgery
Thoracic Surgery
Video-Assisted Thorascopic Surgery
Mesothelioma Surgery
Mediastinal & Thymic Surgery
Pulmonary Thromboendarterectomy
Minimally Invasive Surgery
Mini-Mitral Valve Surgery
Mini-Aortic Valve Replacement
Mini-Bentall
Robotic Coronary Artery Bypass Surgery
Video-Assisted Thoroscopic Surgery
RPAH Medical Centre
Macquarie University Hospital
Telephone: (+61) 02 9422 6090 (9am – 5pm)
Fax: (+61) 02 9422 6099
Email: contact@sydneyheartandlung.com.au
RPAH Medical Centre: Suite 209, 100 Carillon Ave, Newtown NSW 2042
Macquarie University Hospital: Suite 406, Level 4, 2 Technology Pl, Macquarie University NSW 2109
OTHER RESOURCES
PHONE +61 2 9550 2350
EMAIL info@bairdinstitute.org.au
Suite 305, 100 Carillon Ave
NEWTOWN  NSW  2042