ENJOY A TAX DEDUCTION WHILE SUPPORTING THE CAUSE YOU LOVE!
The end of the financial year is fast approaching.   Save on tax this year by donating now ...
The Baird Institute has an integral link with the team at Sydney Heart & Lung Surgeons. As a group of academic surgeons that perform extensive research & teaching, they share the same goal as the Baird Institute of improving patient outcomes.
They provide a comprehensive range of adult cardiothoracic surgical services. Visit their site to book a consultation or refer a patient.
Visit the SH&LS Website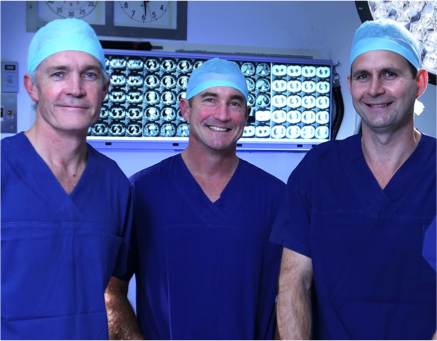 Heart Surgery
Aortic Valve Replacement
Transcatheter Aortic Valve Implantation
Mitral Valve Surgery
MitraClip Implantation
Off-Pump Coronary Artery Bypass Grafting
Pacemakers
Implantable Cardioverter-Defibrillators
Cardiac Resynchronisation Therapy
Septal Myectomy
Aortic Surgery
Aortic Root Replacement
Valve-Sparing Aortic Root Replacement
Aortic Arch Surgery
Thoracoabdominal Aortic Surgery
Thoracic Surgery
Video-Assisted Thorascopic Surgery
Mesothelioma Surgery
Mediastinal & Thymic Surgery
Pulmonary Thromboendarterectomy
Minimally Invasive Surgery
Mini-Mitral Valve Surgery
Mini-Aortic Valve Replacement
Mini-Bentall
Robotic Coronary Artery Bypass Surgery
Video-Assisted Thoroscopic Surgery
RPAH Medical Centre
Macquarie University Hospital
Telephone: (+61) 02 9422 6090 (9am – 5pm)
Fax: (+61) 02 9422 6099
Email: contact@sydneyheartandlung.com.au
RPAH Medical Centre: Suite 209, 100 Carillon Ave, Newtown NSW 2042
Macquarie University Hospital: Suite 406, Level 4, 2 Technology Pl, Macquarie University NSW 2109
OTHER RESOURCES
PHONE +61 2 9550 2350
EMAIL info@bairdinstitute.org.au
Suite 305, 100 Carillon Ave
NEWTOWN  NSW  2042